ABOUT CLASSIC STONESACAPING
Behind The Scenes With The Owner of
Classic Stonescaping
As a Senior Associate for VOA Associates, a large international architecture firm, he managed multiple large design projects for clients such as Gallup Poll, Wilderness Society, Marriott Center for Association Leadership, CellularOne, and others. Having also worked for a small, local, architecture firm he worked closely with individual homeowners to design their personal spaces. The experience gained from designing and managing projects and working with clients to turn their ideas into reality, flowed perfectly into his love for the outdoors and establishing his own landscape company. Much of his initial work in landscape design was to grow by "practicing" in his own backyard, where Jeff created a beautiful outdoor living area for his own family in his down time.
Jeff and his family live in Falls Church where both he and his wife grew up. They enjoyed watching their kids attend the same Fairfax County Public Schools that they attended. Jeff enjoyed working with their elementary school, Bailey's Elementary for the Arts and Sciences. His company has partnered with Bailey's, working with their science department to establish and maintain an outdoor science classroom. In addition to Baileys, Jeff has been responsible for designing and completing multiple projects for the Fairfax County Park Authority. Several of these are at Greenspring Gardens Park, such as the boulder island and pergola at the ponds, the entrance circle flagstone walk and stone walls, and the rose garden path. Jeff has also been involved with the seminar series that the park offers to the public in which we demonstrated how to construct a variety of dry set elements.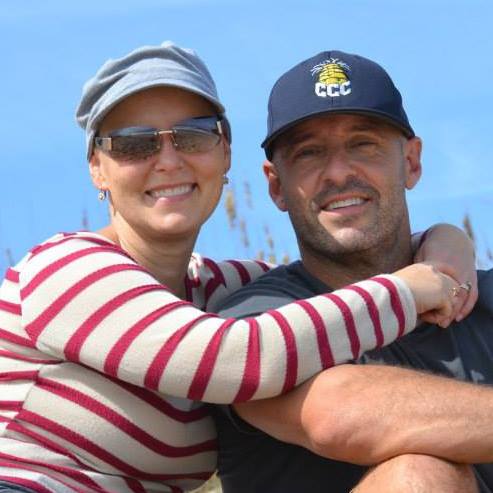 Jeff and his family love spending time together and visiting their extended family that live in the area. They are also big fans of the Outer Banks, NC, and rooting for the Commanders and the Capitals. They also love spending time at their home in Cape Charles, VA.
In his spare time, Jeff has established himself as one of Norther Virginias premier action photographers. What started off as a hobby, sees Jeff traveling around the country to photograph various sporting competitions. His work can be seen HERE.